Ceylon Organic Foods: A Natural Approach to Cancer Treatment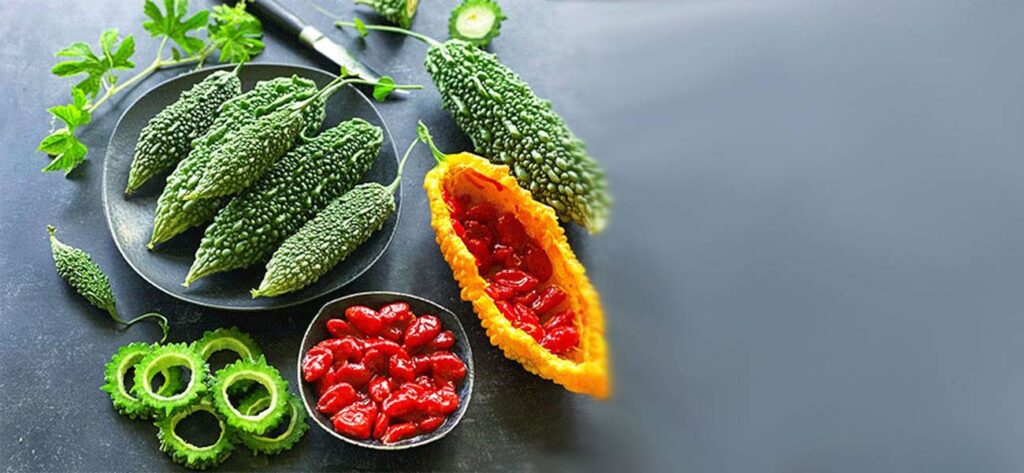 Introduction
Cancer, a complex and formidable disease, affects millions of people worldwide. While medical advancements have led to significant progress in cancer treatment, many individuals explore complementary and alternative therapies to supplement conventional medical interventions. Sri Lanka, known for its lush landscapes and rich biodiversity, is home to a variety of organic foods that are increasingly recognized for their potential benefits in cancer treatment. In this article, we will delve into the world of Ceylon organic foods and their role in holistic approaches to cancer management.
The Healing Power of Nature
Cancer is a group of diseases characterized by the uncontrollable growth and spread of abnormal cells. While conventional cancer treatments such as surgery, chemotherapy, and radiation therapy are essential, complementary approaches are becoming more popular as people seek holistic ways to enhance their overall well-being and quality of life during cancer treatment.
One such approach is the use of organic foods sourced from Sri Lanka, often referred to as Ceylon organic foods. These natural products have gained attention due to their purity, rich nutrient content, and the belief that they can play a supportive role in cancer management.
Ceylon Organic Foods: A Treasure Trove of Nutrients
Sri Lanka, with its diverse climate and fertile soil, provides an ideal environment for cultivating a wide range of organic foods. These foods are grown using traditional and sustainable farming practices that prioritize environmental responsibility and the health of consumers. Here are some Ceylon organic foods that have been associated with potential benefits in cancer treatment:
Turmeric: Known for its vibrant yellow color, turmeric is a popular spice and medicinal herb. It contains curcumin, a powerful anti-inflammatory and antioxidant compound. Curcumin has shown promise in cancer treatment by inhibiting the growth of cancer cells and preventing the spread of tumors.
Ceylon Cinnamon: Cinnamon from Sri Lanka, also known as "true cinnamon," is celebrated for its sweet and mild flavor. Cinnamaldehyde, the active compound in cinnamon, has demonstrated anti-cancer properties by suppressing the growth of cancer cells and inducing cell death.
Moringa: Moringa, a superfood often called the "drumstick tree," is packed with essential nutrients. It contains antioxidants, vitamins, and minerals that may help support the immune system and reduce oxidative stress in the body, which is associated with cancer development.
Coconut: Coconut is a staple in Sri Lankan cuisine and provides a rich source of healthy fats. The medium-chain triglycerides (MCTs) in coconut oil have been researched for their potential role in cancer treatment by targeting cancer cells while sparing healthy ones.
Cardamom: Cardamom is a fragrant spice with numerous health benefits. It is rich in antioxidants and has anti-inflammatory properties that may help reduce cancer risk and support overall health.
Garlic: Garlic has been used for its medicinal properties for centuries. Allicin, a sulfur compound in garlic, has been studied for its potential to inhibit the growth of cancer cells and reduce the risk of certain types of cancer.
Jackfruit: Jackfruit is a tropical fruit that is gaining popularity as a meat substitute. It is high in dietary fiber, vitamins, and minerals, which can support the nutritional needs of cancer patients and help manage treatment-related side effects.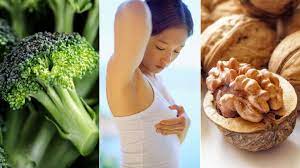 Ceylon Organic Foods and Cancer Treatment
Anti-Inflammatory Properties: Chronic inflammation is associated with the development and progression of cancer. Many Ceylon organic foods, such as turmeric, cinnamon, and moringa, are rich in anti-inflammatory compounds that may help reduce inflammation and support the body's natural defense mechanisms against cancer.
Antioxidant Effects: Antioxidants found in these foods, including vitamins C and E, help protect cells from oxidative damage, a common factor in cancer development. These antioxidants can help neutralize free radicals and reduce the risk of DNA damage that can lead to cancer.
Immune System Support: Nutrient-dense foods like moringa and jackfruit can boost the immune system, an essential component of cancer treatment. A strong immune system can help the body fight cancer cells and manage the side effects of cancer therapies.
Nutritional Support: Maintaining proper nutrition is crucial for cancer patients, especially during and after treatment. Ceylon organic foods provide a wealth of essential nutrients, helping patients meet their dietary needs while supporting overall health and well-being.
Gut Health: A healthy gut is essential for overall well-being. Some Ceylon organic foods, such as coconut, contain nutrients that support gut health. A balanced gut microbiome can play a vital role in reducing inflammation and supporting the immune system.
Weight Management: Maintaining a healthy weight is important for cancer patients. Many Ceylon organic foods, such as coconut and moringa, can help with weight management and provide an energy source for those undergoing cancer treatment.
Stress Reduction: The flavors and aromas of these organic foods can contribute to stress reduction and overall well-being. Managing stress is important for cancer patients, as it can affect treatment outcomes and quality of life.
Ceylon Organic Foods and Integrative Cancer Care
It is essential to emphasize that Ceylon organic foods should not be seen as a replacement for conventional cancer treatments but rather as a complementary approach. Integrative cancer care, which combines conventional treatments with complementary therapies, aims to improve the overall well-being of cancer patients and enhance the effectiveness of medical interventions.
Integrative cancer care may include dietary modifications that incorporate Ceylon organic foods, along with other practices such as mindfulness, acupuncture, and exercise. These approaches aim to address the physical, emotional, and spiritual needs of cancer patients, ultimately leading to a more comprehensive and patient-centered approach to cancer management.
Consulting with a healthcare professional, preferably one with experience in integrative medicine, is crucial when considering complementary therapies. They can help patients make informed decisions about the use of Ceylon organic foods and other integrative treatments, ensuring that they are safe and appropriate for individual circumstances.
Conclusion
Ceylon organic foods, sourced from the lush landscapes of Sri Lanka, offer a wealth of nutrients, antioxidants, and potential health benefits that can support cancer treatment and overall well-being. While the use of these organic foods should be part of a holistic approach to cancer management, it is essential to consult with healthcare professionals who can provide guidance on their safe and effective incorporation into a patient's treatment plan.
The healing power of nature, as exemplified by Ceylon organic foods, has the potential to provide comfort and nutritional support to cancer patients as they navigate their journey toward health and recovery. By embracing the synergy between conventional and complementary treatments, we can strive for the best possible outcomes and quality of life for those affected by cancer.