Long Pepper Powder (Длинный перец Pippali Dlinnyy perets)
Benefits of Organic Long Pepper
About
Millions of people around the world are using various herbs and botanical extracts to improve their health. Herbal medicine has been praised for its amazing efficacy and "naturalness."
Long pepper is an excellent addition to the numerous medicinal plants and herbs. Here we'll examine the best of this spice, the medical advantages it offers, and how you can utilize it to your assistance. Read on.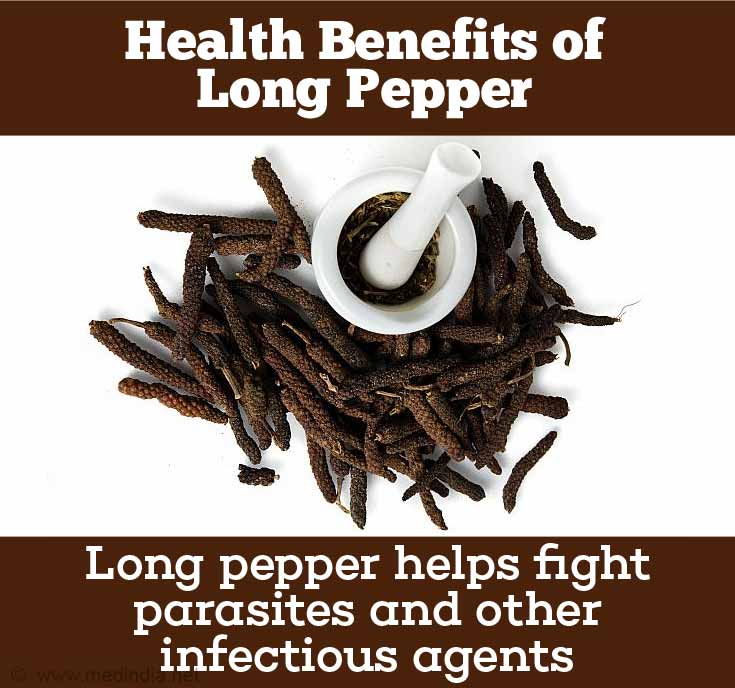 The fundamentals of long pepper The Indian long pepper, also known as long pepper, is a herb that is used a lot in Ayurvedic medicine. It is also used a lot as a spice and in seasoning mixes. This herb, whose botanical name is Piper longum, is known to contain the chemical piperine, which aids in the fight against parasites and other infectious agents.
Long pepper is used by women in India to control their menstrual flow, assist the uterus in returning to its normal size after childbirth, and treat other sexual issues like infertility, cramps, and loss of libido.
The numerous medical advantages of long pepper: Long pepper is thought to have beneficial therapeutic properties and is a significant component of our ancient Indian medicine, Ayurveda. The following three major health conditions can be treated with this herb: diabetes: Diabetes is the main source of worry for people all over the planet. Fortunately, long pepper has been shown to lower blood glucose levels and prevent other diabetes-related complications in diabetics.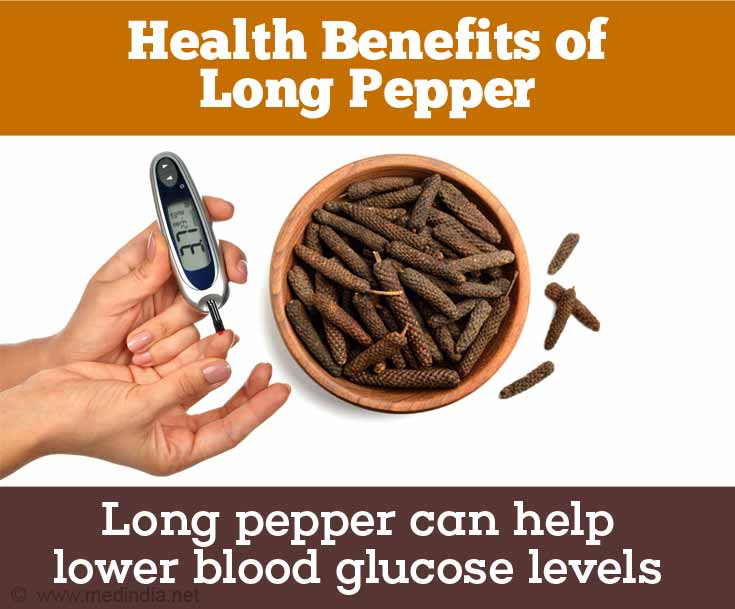 Liver sicknesses: Because of our reliance on handled food sources, our inside organs, including the liver, will generally become powerless, and that's just the beginning and more individuals are currently experiencing liver diseases. Long pepper, which is known to protect the liver, may help the body control liver toxicity and prevent jaundice.
Bacterial contaminations: Long pepper could be useful as a simple home remedy in a developing nation like India, where a lack of sanitation and cleanliness is a major cause of many bacterial infections. It is imagined that the root and the natural product might have against amoebic action.
shedding pounds: Today, the world is obsessed with losing weight, and many people are erroneously choosing "healthy" foods from supermarket shelves. Long pepper, then again, is a great spice that is accepted to advance weight reduction and meaningfully affects the body. It is known to prevent obesity by reducing body fat and eliminating stagnant fatty toxins from the body.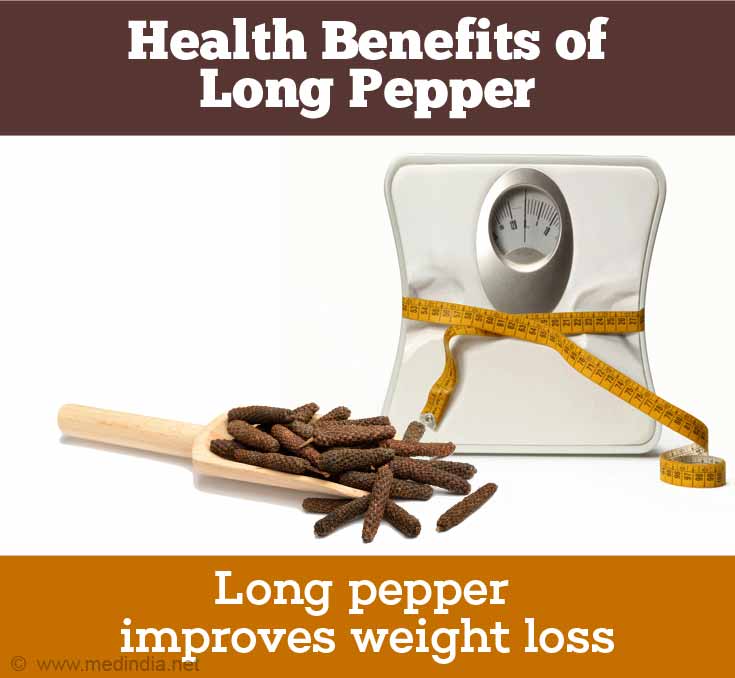 Long pepper may also help improve the flow of oxygen into the body, prevent major lung disorders, support skeletal function and strengthen bones, improve skin health, and slow down aging, according to some studies.
Long pepper is believed to help patients with the following health issues in addition to these specific health benefits:
Fever
Stomach ache
Asthma
Toothache
Epilepsy
Cough
Cholera
Indigestion
Diarrhea
Bronchitis
Coma
Long pepper's potential interactions and side effects include: Although long pepper is a natural herb and does not pose the same health risks as other medications and drugs, excessive use of this herb may be harmful.
It is likewise accepted that pregnant and lactating ladies ought to be mindful prior to involving this spice as its belongings are not notable.
In addition, it is known that long pepper, like other peppers, contains chemicals that may irritate the skin. Avoid applying anything to the skin that is sensitive.
Long pepper has been linked to interactions with three medications: theophylline, propranolol, and phenytoin. Before making use of long pepper as a natural remedy for your health issues, be cautious if you are taking any of these medications. Before beginning to use long pepper, it is best to consult a medical professional.
The ideal dose for long pepper is: The fitting dosing of this spice is best made sense of by a naturopath or a botanist. The measurements thinks about a few variables including the age, sex and strength of the person.
Item Specifics
Condition : New: A brand-new, unused, unopened, undamaged item.
Country/Region of Manufacture : Sri Lanka
Product : Single Spice
Allergens : free
Custom Bundle : No
Style : Dehydrated
Food Specifications : Caffeine Free, Dairy Free, Dye Free, Egg Free, Fat Free, Gluten Free, GMO Free, Organic
Number of Servings : Depend on Pack Volume
Regional Cuisine/Region : American
Serving Size : Any
Type : Long Pepper
Product Name : Organic Long pepper Powder
Number in Pack : 1
Expiration Date : 2 YEARS
Form : Wholes
MPN : 1.6.0.1
Calories per Serving : See Pictures
Calories per 100 g/mL : see pics
Regional Cuisine : World wide
Course : see pics
Food Aisle : Pantry
Brand : BIO BREEZE
Labels & Certifications : FSSC 22000, EU Organic, JAS, Traditional Specialties Guaranteed (TSG), USDA Organic
Bio Breeze Ceylon

SPECIFICATION MANUAL

Section     : 1.50.10.12

 

ORGANIC LONG PEPPER POWDER

(Fine)

Page         : 50

Issue no    : 03

Issue date : 28.09.2021

 

Product description

Made of mature Organic Long Pepper from forest gardens that have been selected, dehydrated, processed sorted and packed.

 

 

Country of origin

Sri Lanka

 

Recipe

Organic Long Pepper powder 100 %

 

Chemical attributes

Water activity: <0.7

 

 

Physical attributes

 

Texture, flavors and aroma: Typical Long Pepper powder

Color: Black-Brown powder

GMO, Radioactivity & Allergens: free

 

 

Microbiological attributes

Total plate count at 350 C: Below 1 x 104 CFU/ g

Yeast & Molds: Below 1 x 103 CFU/ g                                                                                                

Coliforms: <10 CFU/ g

Staphylococcus: NIL

Enterobacteriaceae:   <3 CFU/ g

Salmonella: NIL

 

Packaging

In Food grade NLLDPE bags with flushed Nitrogen.

Shelf life

12  months (in un-open bags)

Ambient Storage

Store in cool 180 C, dry place.

Ink jet printing

As per customer requirement

Labeling

As per customer requirement

Type of carton

Brown color corrugated cartons

Pallet

As per customer requirement

 

Carton arrangement

Bag in Box

 

 

Special distribution Controls

Physical damages, exposure to inorganic chemicals, excess humidity and temperature extremes must be eliminated